Books by Karen were created to uplift, strengthen, challenge, and empower people to step into their destiny and fulfill their purpose.  The ministry in books will challenge you to deal with those things that keep you repeating cycles and move you into the greater things that God has for you.  Enjoy the books as so many has before you!  Blessings PKP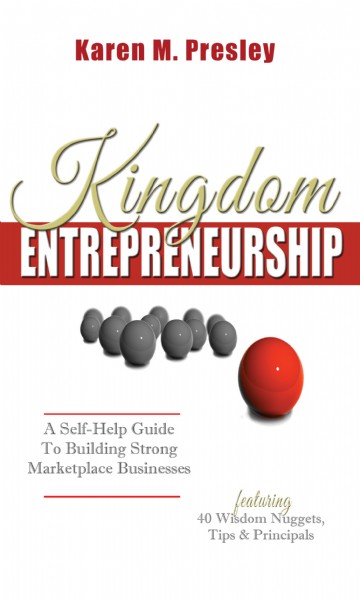 Kingdom Entrepreneurship | ISBN: 978-9962695-9-9 | 2016  
God Is Setting The Stage To Honor You In The Earth. The message of Kingdom Entrepreneurship is profound and prolific. This manual is the vehicle that will transport you to where you need to be in your mindset concerning the proper development of your business management, ministry assignment, or even when flowing in the oil on your life that is meant to positively impact the world.
USD: $20.00 | Amazon | Kindle |  Store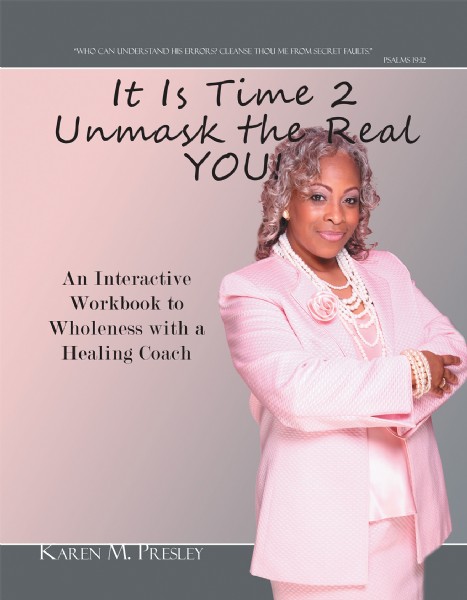 It's Time 2 Unmask the Real YOU! - Interactive Workbook with Healing Coach | ISBN: 978-0-9846263-4-2 | 2011
Like Halloween and the Theater Arts, MASK were worn and was considered normal. Unfortunately, the wearing of mask isn't limited to these venues. For many of us, people pleasing, perfectionism, isolation, defensiveness and passivity are merely masks we hide behind that conceals our fears, disappointments and feelings of rejection that keeps us vulnerable.

The purpose of this book is to assist you with reaching your destiny that God has pre-ordained for you to walk in. You must go through the process of stripping away the "old" in order to come into the "new". This book was designed for you to discover where you are, bring healing in your life, and equip you to walk into your destiny.
USD: $20.00 | Amazon | Kindle |  Store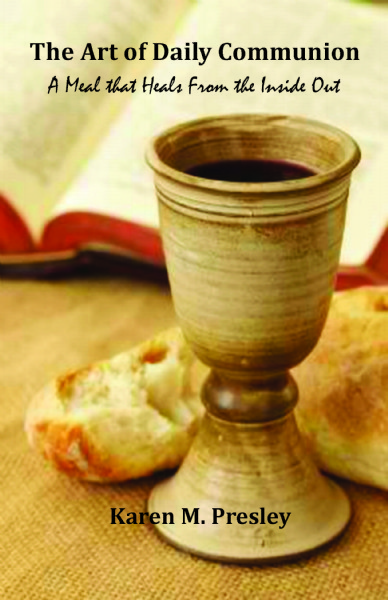 The Art of Daily Communion - A Meal that Heals From Inside Out | ISBN: 978-0-9860331-3-1 | 2013
God desires you to be healed and whole in every area of your life - financially, physically, emotionally, mentally, spiritually, and relationally. Communion is a weapon that God has given the body of Christ to combat the works and the powers of the devil. The things that God taught me on my journey of daily communion, I began to teach others about a POWER that TRANSCENDS any situation. -- I pray as you read these pages that the power of God's word will rise up in your heart and compel you into a deeper relationship with Him through a meal that heals.
USD: $10.00 | Kindle |  Store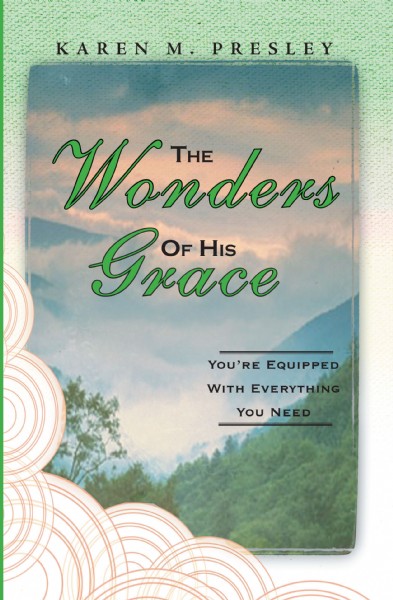 The Wonders of His Grace - You're Equipped with Everything You Need | ISBN: 978-0-9843725-1-5 | 2009
Do you sometime feel overwhelmed in juggling the many hats you wear? This book is for you. In this book, you will discover the power and depth of this wonderful gift called "Grace." Knowing the depth of His Grace, will enable you to take the struggle out of life, as well as help you move forward in everything God has called you to do.
USD: $15.00 | Amazon | Kindle |  Store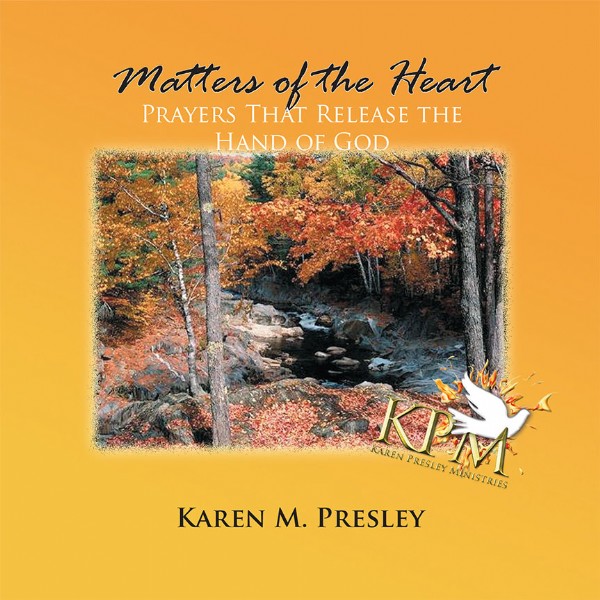 Matters of the Heart - Confessions that Release the Hand of God | ISBN: 978-0-9879577-2-8 | 2007
Over the last 12 years, God has opened many doors and allowed me to counsel people who have come across my path. I have noticed from talking to people, that we do more wishing and complaining to God, than we do praying His Word. I started writing confessions for people to help them release the Word of God over their situations.

This book of prayers was designed to help believers pray with authority and power using the Word of God. I am a witness that the power of God's word is the only thing that brings results in our lives. All of heaven is backing up the Word, when we release it. Start confessing the word, be consistent and see the hand of God move on your behalf.
USD: $12.00 | Amazon | Kindle |  Store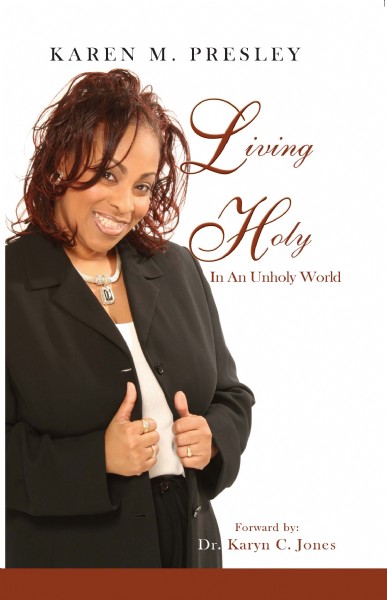 Living Holy in an Unholy World | ISBN: 978-0-9789577-0-4 | 2007
You've been planted where you are for such a time as this. God has positioned you to experience the greatest outpouring of His power and grace in the earth. God never intended for you to be defeated or overcomed by the world's chaos. His plan and purpose is that you would allow His Word to fully form in you, so He might show out through you.
In this book, you will learn the true meaning of holiness and discover the power that already lies in you, as you walk holy before the Lord. The book is power packed with the Word of God evoking you to come out of hiding and obscurity into the place that God designed for you. Through Karen's testimonies, you will be empowered to move forward into your destiny. Karen's vision is to empower others to trust and lean on God as He can take you from nothing to being a living testimony for Him.
USD: $15.00 | Amazon | Kindle |  Store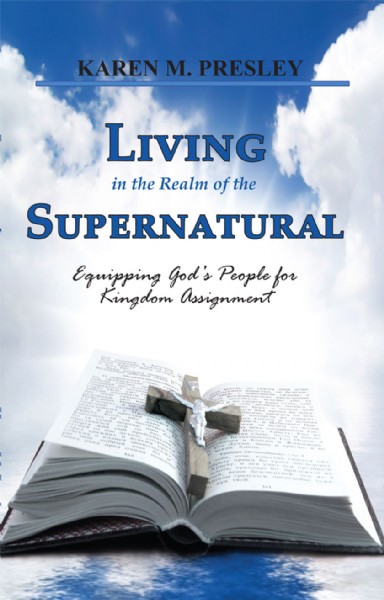 Living in the Realm of the Supernatural | ISBN: 978-0-9860331-1-7 | 2012
This book is a collection of many prophetic messages and revelation God has given me conccerning the remnant that He is raising up in this hour. God never intended for us to get comfortable with church service and not realize that he has called each and everyone of us to fulfill something in the Earth realm. This book is designed to equip you to be all that God has called you to be. It will stir you up to know that more is on the inside of you than just the church service you have been attending. It is time to excel in the things that God has for you. For we are to live in the realm of the supernatural.
USD: $20.00 | Amazon | Kindle |  Store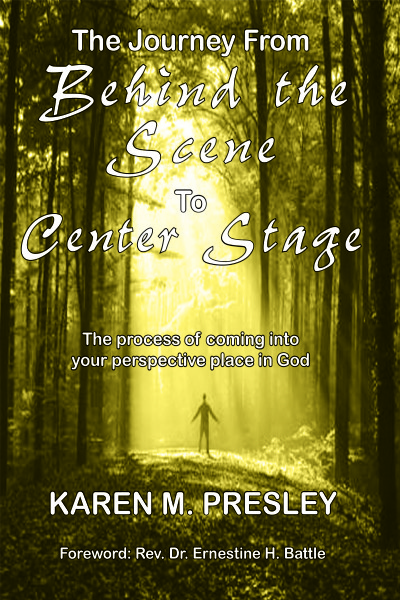 The Journey From Behind the Scene to Center Stage | ISBN: 978-0-9860790-0-9 | (coming soon)
This book will help you to understand the process that takes place while on your journey, in reaching your perspective place in God. David, who was anointed king by the prophet Samuel through the leadership of God; went through a process before he took his reign as king. Understanding spiritual authority, God's timing and His faithfulness in your life during the difficult seasons will help you to remain in the "rest of God" while on your journey. God hides you during the secret years, while He is developing you. Found in this prophetic message are Biblical nuggets to help you to wait in God as He perfects the thing that concerns you. This book is geared to train the army of God in the way of God, not religion.
USD: $25.00