Karen Presley | Spiritual Life Coach | Maryland Empowerment Coach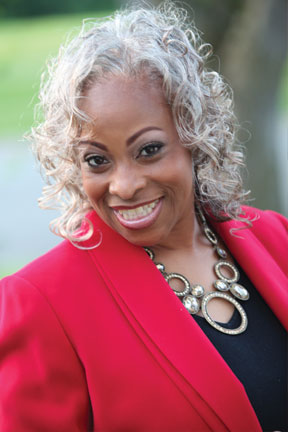 Karen M. Presley functions as a Kingdom Ambassador in the Marketplace.  She is a pastor, founder and CEO of multiple companies.  She is also an empowerment coach, internet radio host, inspirational speaker, and accomplished author located in the State of Maryland.
Pastor Presley offers a one-stop shop for graphics, printing, self-publishing, website design, promotional materials, notary, faxing and photocopying services. She specializes in helping authors, entrepreneurs and businesses, build strong brands through print and digital media.
Pastor Presley, who has reached a 20 year milestone, is MBE certified and carries an A+ rating with the Better Business Bureau. She is the self-published author of It's Time to Unmask the Real You, The Wonders of His Grace, Business Strategies for Entrepreneurs, and more. An accomplished empowerment speaker, she also runs a public speaking and coaching business. Pastor Presley is the founder of Daughters of Zion Empowerment Center in Maryland and the senior pastor of Church of Zion Deliverance Ministries.
Pastor Presley's goal is to help people shatter obstacles that prevent them from using their God given gifts to empower themselves and help others.
 
 

Why Do I Do What I Do?

 

My life was a blur. I blocked out my childhood. I came out of High School literally empty. I had no dreams, no aspiration, desires or goals. I went from job to job always seeking, but never satisfied. In 2003, my life was changed when God birthed through me my first business, Anointed Press Graphics, Inc., (APGI). APGI was the catalyst to all the other businesses. I am dedicated to helping others discover and birth the dreams that are on the inside of them. My passion and whole desire to help people go from existing to living.

 

 
Some of the Things I'm Known For...
1) Inspiration - Through my teachings, my clients will be inspired to press pass where they are to leap into their new beginning.
2) Empowerment - Through dialoging and coaching, you will recognize that everything you need to move forward and launch into any new endeavor of your choosing is already on the inside of you.
3) Unlocking - There are many things that hinder our mobility. God has gifted me with the ability to help unlock and shine light on the objects that lurk in the dark places of our souls.
Ready to Take Your Life and Business to the Next Level?
My Goal is to HELP YOU!!!
I am the CEO of multiple businesses, founder of a non-profit and accomplished author, all with NO prior training or education. I am committed to empowering people to move forward into their destinies. My question to YOU - Are you ready? Are you ready to move past average? Are you ready to move past the status quo? If you are, then sign up for the Metamorphosis 1 Year Program.
CLICK HERE
to learn more.