Introduction
There are three distinct mentor-mentee pairings in the Bible; only one of these is God's model, the model that Jesus himself employed with his Disciples. This is the Elijah and Elisha relationship, which is God's mandate for the proper training and release of a ministry gift into ministry. Let's examine these relationships as I share my testimony, as an Elisha, to help you understand why this model is so important to God.
At the beginning of my journey into a relationship with God, I knew very little about anything. I had no understanding about prophets, prophesying, or much else. I was simply zealous for God and hungry for serving Him. Besides my call to entrepreneurship, I had no clue that there was a specific purpose for my life – a mandate to impact lives. I wasn't newly saved, I had just determined that I was going to live my life God's way. My understanding of serving God was to serve in church or in ministries, as they walk out the mission and vision that God has given them to accomplish. This has led me to serve in a few places since I began my journey in 2013, but only one of these proved to be who God had predestined for me.
Moses and Joshua
In 2013, I began to serve someone with a parachurch ministry. Let's call her Nancy. The ministry she had was to at-risk youth and it was to provide one-on-one mentorship, on-the-job training in a skilled trade and so much more. The assignment was indeed a great one, and she was very passionate about it. I began serving the organization by performing website services since I operated a web development business. However, as time went on, I realized that there were many other ways that I could be an asset to the organization. Therefore, I assisted with writing the business plan, creating presentations, forms and other things that would help with improving the marketability of the organization and its programs.
Throughout our time together, I learned a lot from Nancy. She taught me great lessons of faith by telling me her testimonies. Nancy's testimonies of faith inspired me, even more, to believe that absolutely nothing is impossible with God. I learned about prayer, as well, we would pray together often. Eventually, the organization was able to acquire a facility from which to operate.
This facility needed a lot of work to become what it was supposed to be. Nancy would have fundraisers and tell me about how God would be doing this or that. I believed her, but more importantly, I believed that God was able to bring it to pass. One day, she compared us to Moses and Joshua, because she had been carrying her vision for a long time and this would be the first time that the organization owned a place to operate from – it was the proverbial Promise Land.
As time when on, however, I began to notice that the things which she was led by God to do, were not coming to pass or not successful; this led me to begin to seek God in prayer as to why the results were not as favorable as I believed they should be. Instead of getting a direct answer, I was led to ask, "If God provided this property, don't you think He will also provide all of the resources to renovate and maintain it?" She agreed but informed me that God will use people to bring what you need. While this was true, it was not the point of the question and so I left the subject alone. Eventually, I entered a season of transition, which resulted in the end of my service to her organization and other's that I would assist on a limited basis.
Saul and David
By now, I had grown in revelation of the Word and understanding of spiritual things; but I was definitely not 100%. I had also expanded my business to offer graphic design services. I still had no idea as to what I was called to do, whom I was called to serve (as it relates to ministry) or what my destiny was. I met this leader, who I'll call Diane, at a fundraiser that Nancy held. Diane had a mentorship program and I joined because I had a burning desire to grow more than I had to date and to learn what my destiny in Christ was.
Diane arranged a business meeting with me to discuss branding her ministry. Our meeting was successful and a deeper connection occurred in the spiritual realm. I'd later come to learn that Diane prayed to have someone like me serving in her ministry, as I had come to her attention while presenting at Nancy's fundraiser. Even though I began to serve Diane, she would still mentor me and I was a regular on her Monday noon prayer calls. By this point, I was no longer with my church because it had dissolved and, though I would attend services at another church, I no longer had a home. Therefore, her prayer calls were a great help, if not a lifeline, to me at the time.
I served in the branding and marketing of the ministry initially and as time went on, I began to learn about serving in intercession. The ministry would host events where Diane would teach a biblical or spiritual lesson and everyone would fellowship. By the spirit of God, I knew that I should attend each event. On occasion, someone would request prayer and it was during these moments that Holy Spirit began to teach me how to intercede and gird someone else up in prayer. By now, Diane graduated me from the mentorship program. Nevertheless, I still did not know my purpose.
The more I served, the more I grew. I learned many things by observation, revelation, checking things with Holy Spirit, praying, and studying in my personal life. Diane did not train me one-on-one or discuss my service to her, outside of giving me direction in serving her in what God was telling her to do. We would discuss the vision for the ministry and the plans for it, but that was about it. It was as if it could go unsaid as to my role within the organization. I would accompany her to ministry events and speaking engagements and serve in branding and marketing of the ministry. As we went out, I began to have encounters with prophetic gifts that began to speak destiny into my life.
One particular time, I received a prophecy that I was an Elisha serving an Elijah. The prophecy stated that I would receive a double portion anointing because of my heart to see God's will done in the earth and my faithfulness to serve. The instructions that I received were the same as those issued to Elisha, I had to be present when my "Elijah" went up and the mantle would fall upon me. Diane was present when this prophecy was released. Naturally, we assumed that it was about our relationship. We were both aware that an important milestone for her was approaching in less than six months. The day came and went and …. nothing happened except my season for serving there ended and I began to transition onward.
Elijah and Elisha
After I received that prophecy of being an Elisha, I sought God as to what this truly meant. Holy Spirit began to teach me about the relationship between an Elijah and Elisha. I learned that the perfect model in Elijah and Elisha is that the service is mutual, a two-way street. Yes, Elisha's requirement was to faithfully serve Elijah, but Elijah had accountability for training and mentoring Elisha. Elisha was not simply with Elijah to help him out, but he was to secede him as a prophet (1 Kings 19:16, 19-21). Operating as a prophet in the spirit of Elijah was not a light thing or something that comes simply through observation. Elisha was accountable to grow as he served Elijah.
During my time with Diane, I had taken a course on speaking. One that was marketed as being designed to unmute your voice and empower you to tell your story. God used that course to reveal a lot to me about my life and myself. I began to see the strands of God throughout my life and how His hand was on me, even when I was not saved. I began to discover what my real purpose in life is. It was here that I would cross paths with and spiritually connect to my Elijah.
After my service with Diane, I wandered briefly. I knew the season was over, yet I had not been released by Diane, and I did not know where to go or what to do next. I diligently sought God about my next season, knowing that there was more ahead and I still believed that prophecy. The Spirit bore witness with the prophecy and there were many confirmations afterward. Prophecy speaks future and destiny. So, I knew that it is my destiny to serve as an Elisha and receive promotion and a double portion anointing. The prophecy was true, it meant was that I had not served my Elijah yet.
Shortly afterward, I went to dinner with Pastor Karen and a couple other ladies that I had met on my journey. One-by-one they began to leave until Pastor Karen and I was the only two left. I began to share with her that I was in transition, not sure of where to go. She confirmed some things that God had spoken to me and invited me to Church of Zion Deliverance Ministries (ZDM) that Sunday. Little did I know that my Elijah was throwing her mantle over me.
One of the marks of an Elijah is a prophet in need of a successor – a successor and not simply a servant. I began attending Kingdom Training at ZDM, and Pastor Karen began to truly equip me for Kingdom assignment. I had found my home. During a fast, Holy Spirit led me to begin to bring meals to Pastor Karen and said that I was serving Elijah. I didn't fully understand and I did not even connect this to the prophecy I received, but I did it anyway. I cook regularly, so each time I cooked a meal, I was to take a portion to Pastor Karen.
Pastor Karen owns and operates a printing business – Anointed Press Graphics, Inc. (APGI). I am a freelance graphic designer and branding & marketing strategist. A couple weeks after I began providing meals, I was led to serve once a week at APGI. Again, I had no understanding of what I was doing; I was simply obeying the promptings of Holy Spirit. Eventually, I began serving twice a week, and one morning, Holy Spirit brought to my remembrance a Word from the Lord that I had received in August 2015 – "there is no print job that you cannot fulfill". Pastor Karen was confirmed as my Elijah in that moment.
Conclusion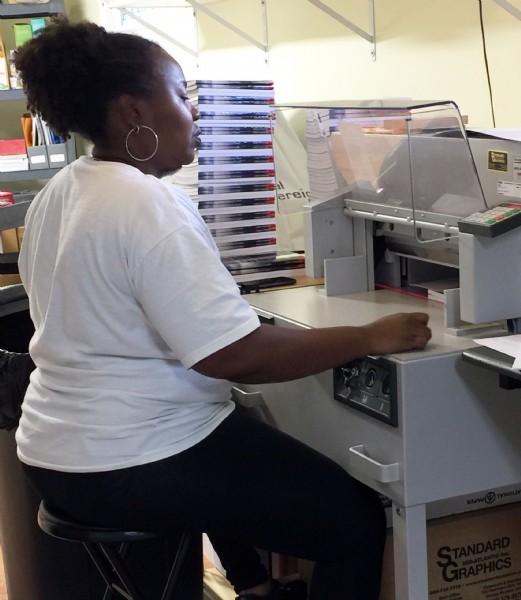 When Pastor Karen ministered to me after dinner that night, one of the things she said to me was that her mandate is to "train and equip God's people for Kingdom Assignment and properly release them" (emphasis mine). Those last three words are a crucial and mandatory element to the Elijah-Elisha relationship. God's mandate for the Elijah-Elisha relationship is this: (1) Elisha is someone that God has chosen for Elijah to train (1 Kings 19:16); (2) Faithful service to Elijah is a requirement (2 Kings 2:1-10), in fact, Elisha became known for his service to Elijah (2 Kings 3:11); (3) Elijah was to mentor Elisha and prepare him for release into his next level (2 Kings 2:9,10); (4) Elisha's next level was released upon him when God took Elijah up (2 Kings 2:12-15).
As God takes the Elijah up – not in physical death, but in spiritual promotion – there should occur a changing of the guards, so to speak. Elijah and Elisha were both prophets, but Elisha was not an exact replica of Elijah. Jesus taught his Disciples to do as he did and said, "greater works than these shall he do; because I go unto my Father" (John 14:12). From Elijah and Elisha to Jesus and the Disciples, God desires the proper training and release of those that are faithful to serve and follow. This is not to say that there comes a time where one no longer serves a ministry. Release does not mean that one no longer serves where they are, or that one must leave. However, there should be a time when one is released into what God has called them to do.
There are plenty of Moses & Joshua's, Saul & David's, and Elijah & Elijah's in the earth. Most of them began as Elijah & Elisha's that turned into Moses & Joshua's or Saul & David's when the leader began to go astray in disobedience or unbelief, or began building their own kingdom. There are Elisha's that should be in development right now, but they are on the run, like David from the spirit of Saul. There are Elisha's that are ready for release right now, but have to tarry in the wilderness a little longer, like Joshua due to the disobedience of Moses.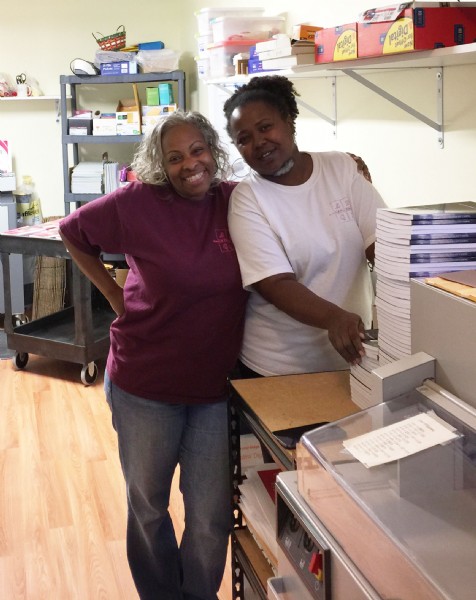 My release has not happened yet, but Pastor Karen is rightly equipping me for Kingdom Assignment day-by-day. Until then, I will serve my Elijah in expectancy of seeing her go up with God into her greater destiny, knowing that my release is imminent.
Katrina Yancey
Prophetic Watchman
Church of Zion Deliverance Ministries